Cinefilia Tanguera
in Toronto at Rhythm & Motion Dance Studio
October 13-15, 2017
3352 Dundas St. West, Toronto, ON

We are honoured to be the first organizer to host CINEFILIA TANGUERA in North America.
Cinefilia Tanguera is the first and unique itinerant Tango Short Film & Documentary Festival in the world.
The Official Exclusive Selection with some of the top award winning modern tango films has over 200 films from 30 countries, separated in 4 categories: Fiction, Animation, Video-Dance and Documentary.
Cinefilia Tanguera has been declared by the city of Buenos Aires to be the Cultural Interest of Argentina.
Since 2009 Cinefilia Tanguera has been presented at some of the most prestigious cultural events and festivals around the world, including Cagliari, Barcelona, Moscow, London, Amsterdam, Brussels, Catania, Hamburg, Jordan, Buenos Aires , Athens, Valladolid, Zurich, Bergen (Norway), Milán, Sassari, Berlin, Paris, Crete, Budapest, Tenerife, Formentera, Ibiza, Madrid Istanbul, Tokyo, Singapore, Kuala Lumpur, Manila, Bali.
The event is produced by Leonel Mitre, with close collaboration of Rhythm & Motion Dance Studio.
About the founder of CINEFILIA TANGUERA
Leonel Mitre is writer, lawyer, cultural manager and founder of Cinefilia Tanguera.
Possessor of the largest short film collection about tango in the world, he presented with great success this Itinerant Festival in over 15 countries and 3 continents.
As a writer he won several awards for the story "Destino Espiral".
Also he wrote the novel "Desapología de la Esperanza" (Unapologie of hope) about the financial crisis in Argentina in 2001. This book was published on the 10th anniversary, by Casa de Moneda of Argentine.
He wrote too the novel on poetic prose "Naturaleza Pétrea" (Stone Nature), and the rehearsal "Nacido de una piedra" (Born of a stone), both about the Italian sculptor Pinuccio Sciola. The books were published on 2014 for the editorial Prova D'Autore, in Italian language.
In 2014 he was part of the Conseil of Fundation of the Editorial of the Congress of Argentine Nation.
Just finished, his new novel "Andar sin pensamientos" (Walking without thinking, 2017) is set in the world of tango.
Since he came into contact with the tango, he divides his time between literature and the effort to promote the diverse cultural expressions around tango.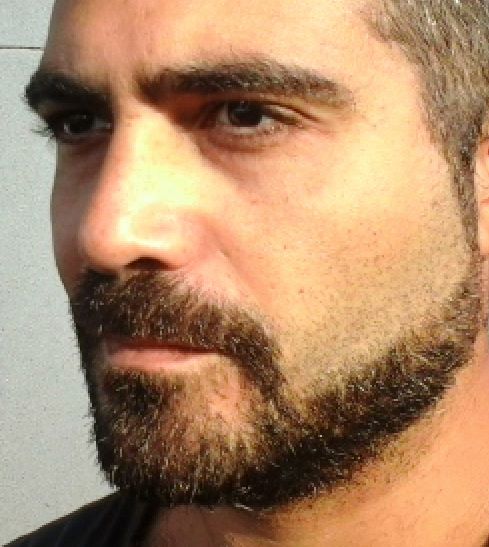 The films are listed in alphabetical order. During the function they will be projected in another order.
We reserve the right to change some titles.