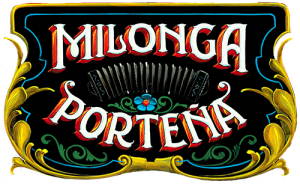 Right from the beginner level we emphasize good fundamentals and proper floor craft and navigation so our students feel comfortable dancing at the tango gatherings called Milonga.
We hold our own very popular Milonga Portena on the last Saturday of the month where our students and other members of the tango community dress up and come to dance, socialize, and enjoy what they have learned.
Rhythm & Motion has been organizing major tango events in our community for the last 20 years. We are the proud organizers of the Toronto Tango Festival, the biggest Argentine Tango event in Toronto, which draws dancers from all over North America and the world. The festival is a four day tango celebration hosted in June where we invite famous tango artists, performers and dancers from Buenos Aires.
We are also proud organizers of the Toronto Tango Marathon which is held in January. It is an amazing weekend of Argentine Tango in Toronto, with beautiful music, great venue, lots of dancing and delicious refreshments. We invite outstanding DJs to keep you dancing to the wee hours. It is always an unforgettable event with three days and nights of non-stop Tango.