Rhythm & Motion is a premier dance studio in the west end of Toronto, established in 1995. We are proudly celebrating 21 years of dancing in the community.
We offer a full range of high quality dance instruction in Argentine Tango, Salsa, Ballroom & Latin, and Swing.
Instruction is provided by highly trained professional instructors in the form of group classes, workshops, semi-private and private lessons. New sessions of group classes start every 6 weeks, with flexible schedule on weekdays and weekends to suit your needs. Our classes focus on proper technique, good fundamentals and quality of movement. All classes are progressive. It is best to join at the beginning of the session and commit for 6 weeks. Couples, as well as singles are welcome to attend. We strive to gender balance our classes with volunteers from higher levels who are very willing to come, assist and dance with more novice dancers.
The reception/waiting area, the main studio, as well as the R&M Dance Boutique are located on the first floor.
Our main studio is about 1500 sq.ft. It has 11ft ceiling, gorgeous hardwood floors, mirrors, dance barre and a professional sound sound system. The studio is decorated with beautiful artwork and has four widows that get lots of natural sunlight.
In the lower level, we have Studio B, a relaxing lounge, waiting room and two washrooms.
Studio B is smaller and it is perfect for private lessons and small group classes. It comes equipped with sound system.
The entire studio is air conditioned for the comfort of our students.
Elizabeth Sadowska
Director / Argentine Tango
Elizabeth is fully certified with the CDTA, (Canadian Dance Teachers Association).
She has over 30 year of dance experience and has received many years of formal dance training in both Europe and Canada. Although trained in ballet, modern and jazz, "partner" dancing has always been her passion. Since a very young age she competed in many ballroom and Latin dance competitions at the national and international level.
Her successes include winning the Ontario Amateur Latin Dance Championships for 4 consecutive years. She competed in the British Open Dance Championships, the most prestigious dance competition in the world which is held in Blackpool, England. She also resided in Los Angeles where she partnered Robert Cordoba (3 times U.S. Open Swing champion). While in L.A. she trained with top American coaches and US champions.
Additionally, she has been featured in a wide spectrum of performances, ranging from international tours to local shows with many recent salsa and Latin dance champions.. In 2015 Elizabeth and her team were chosen to represent Argentina with the Argentine Tango at the opening ceremonies of the PANAM games held in Toronto in the summer 2015.
In 1995 she discovered the Argentine Tango and fell in love with it! Tango has become her true passion. Since then she has taken may extensive trips to Buenos Aires, Argentina where she studied the art of authentic Argentine Tango and immersed herself in the culture, dance, music of tango. Throughout the years she has studied with many Argentine Tango "maestros". She is well versed in all styles of Argentine Tango including close embrace, open, salon, milonguero and nuevo.
She is not only a fabulous dancer but also an amazing teacher. She's passionate about sharing her knowledge with her students. She is the only one in the city that implemented a structured and progressive Argentine Tango program consisting of eight levels and Rhythm and Motion- her school, is the only professional dance studio in the city that offers this kind of program. She has also organized group trips to Buenos Aires so her student could experience the authentic beauty of Tango.
She is often consulted by Sony Centre and also worked in colaboration with them , to organize a milonga for the attendees of the shows during the production of "Tango Pasion" and "Tango Legends". Elizabeth also worked with "ShowOne Productions"
to assit in hosting a milonga during their showing of "Tango Fire"
She conducted a seminar on Tango History at Roy Thomson Hall and organizes the two biggest tango events in the city: The TORONTO TANGO FESTIVAL and the TORONTO TANGO MARATHON.
Linda Smith
Argentine Tango
Linda Smith has been dancing Argentine Tango since 2006. She trained in Toronto and Buenos Aires with a long list of brilliant teachers, and has worked closely as an assistant and performer with Elizabeth Sadowska since 2011. She teaches the popular technique class (Tango Drills) once a month , where students come to upgrade the fundamental aspects of their dance. Her class Tango Essentials – a three-hour Intensive workshop covering a variety of topics including the giro, vals, milonga and caminata – is offered once a month. She also gives private lessons where she specializes in refining each student's technique, connection and musicality. In addition to her teaching, she performs demos at a variety of social occasions, including fundraisers and special events.
Tarek Marroushi
Argentine Tango
Tarek Marroushi has been dancing since the age of 16 in Folklore. While studying engineering at Ryerson University in 1999, he enjoyed Folklore performances in different communities, but soon became involved with Latin dancing and trained by several teachers from Hungary, Ukraine and Russia.
After graduating in 2003 and landing an engineering job, he found his interest in Latin competitions and enjoyed performances.
In 2012, he was introduced to Argentine Tango by Elizabeth Sadowska, and since then has never looked back. He has been trained by her on an intensive program for few years, and his passion has taken him all across North America and abroad to Argentina, learning with many brilliant teachers and masters. In the past few years, he has worked closely with Elizabeth as an assistant, a performer and currently a teacher at the studio.
Tarek is known for his footwork, posture, balancing and turning techniques. He teaches levels 1, 2 and 3A/B for beginners, along with leaders technique, where students come to improve their dance and musicality. He also gives private lessons that focuses on refining the student's technique.
Alexander De Ronov
Ballroom & Latin / Salsa / Bachata
Alexander has been dancing for the last nineteen years and teaching for the past ten years.
His knowledge extends to Ballroom & Latin, Salsa and Argentine Tango.
His personality and teaching style make every class educational and a whole lot of fun.
He teaches many workshops at the studio including: Salsa, Bachata, Merengue, Cha Cha, and Swing.
Stephen Murgatroyd & Yurate Banis
Ballroom & Latin
Stephen and Yurate are both certified with the CDTA (Canadian Dance Teachers Association). They were competitive ballroom dancers during the 1980's and 90's competing throughout Canada and the United States. Stephen and Yurate are well known and respected teachers in the GTA area.
Shelley Saxena
West Coast Swing
I still remember the very moment I knew I had to dance. It was at one of those dinner parties at the home of my dad's new colleague. Two young girls my age asked if I wanted to see what they had learned in Jazz class that day. Not having any idea what they were talking about, I nodded in agreement. They danced. I stood there in total amazement. For me, it was the most wondrous thing I had ever seen in my 11 years of life. That was the beginning of the journey.
Focusing on Jazz dance from age 11, I continued studying dance in University (alongside my Bachelor of Commerce at University of Calgary). Jazz, Ballet, Modern, and even African took me to a new level in my dancing and opened up performance experiences I will cherish for a lifetime.
Soon after graduation, I discovered partner dancing. A whole new set of skills to explore. After getting a little Ballroom and Salsa under my belt, I was later introduced to West Coast Swing. The music, the connection, the expressiveness, and especially the musicality completely drew me in.
I have danced, studied, and competed in West Coast Swing for 15 years. It is my passion and my specialty. In 2012, I was honoured to be the feature dancer in the September issue of Vibrance Magazine. See Media page for the full article.
Currently I teach, demo, and compete in the dance. I love every moment of it. The competition journey has lifted me to the Advanced level where I currently compete (In accordance to World Swing Dance Council point structure). I also continue to grow in the dance by staying a student of West Coast Swing. I learn from my fabulous mentors and coaches in the US, and stay current to its continuous evolution.
I teach group classes and private lessons across the GTA. I welcome brand new students, coach serious competitors, or assist anyone who just wants to have fun and keep learning.

Alejandra R. Arandia
Administration
Rhythm & Motion Dance Studio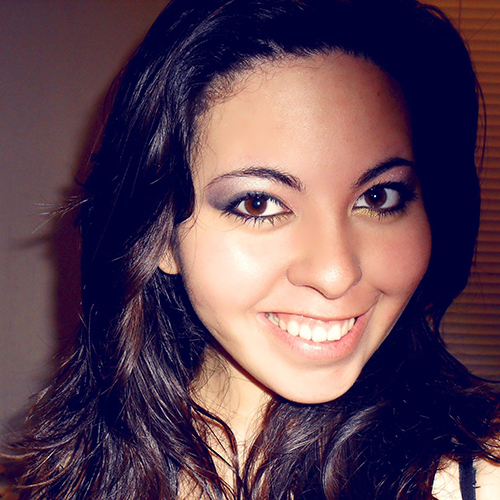 Thania Hinojosa
Administration
Rhythm & Motion Dance Studio
Veen Wong
Administration
Rhythm & Motion Dance Studio
What others say about us!
Dance studio is a first class dance studio!
Being very picky and perfectionist, and also being a dancer from a very young age, starting with belly dancing, hip hop and Latin, I knew exactly what I was looking for in a dance school. As Argentine Tango has always been on my radar, I started a very conscientious search of a dance school who offered a high quality level of teaching. When I found Rhythm and Motion Dance Studio, I knew that my search had come to an end. After only two classes, I knew I had made the right choice. The studio is the only one in Toronto that offers a progressive 8 levels of learning for the Argentine Tango, ensuring that all the techniques, etiquette and requirements of this complex dance are captured properly allowing dancers to transfer their acquired skills in an elegant, yet passionate way on the dance floor.
The teachers' dedication, knowledge and passion of the dance ensured that I was hooked! I knew I was in good hands and that I had made the perfect choice!
Not only knowledge was flowing out of the teachers like water from a waterfall, but the way that the information was being delivered made me confident that I will be given all the tools necessary to master the Argentine Tango. I have not been deceived. It has now been 8 months that I attend the studio for at least 3 times a week and it only keeps getting better. Indeed, classes are fun, challenging, interesting and always different. The teachers ensure that student receive the attention that they require and are always ready to assist in any way needed. Nobody is ever forgotten or made a fool of.
You don't have a partner? well, not a problem! The teachers will ensure to match you with someone during classes as they diligently have fellow dancers come to volunteer to classes. No one is left alone!
You have never danced before? maybe you are scared to hit the dance floor? Not to worry, the dedicated and professional teachers will take time to assess your level and ensure that you are given the attention, knowledge and skills necessary to start building your confidence and dancing feet 🙂
I cannot forget all the special workshops and intensive classes that are offered several times a month which offer flexibility to those who have a busy schedule and more dancing tools for the zealous ones who are thirsty for more knowledge! Each dance class (salsa, ballroom and latin,, West Coast Swing, Argentine Tango) has also a free, included, practica where students can go and practice what they have learned in class! This is an amazing way to improve your dancing skills as you get additional times to practice what you have learned in a fun and non judgmental ambiance.
Rhythm and Motion Dance Studio has two dance studios being used for different classes and each one is newly renovated, clean and modern! The atmosphere is of camaraderie and fun is never absent! It is a great place to learn, enhance your already existent dancing skills and meet new people. There are classes for all tastes and levels, and passion of dancing is never missing!
Open for almost 20 years now, Rhythm and Motion Dance Studio was founded by Elizabeth Sadowska who's got an extensive knowledge of dancing, and especially of the Argentine Tango. Her studio and the dance instructors are at her image: passionate, dedicated, diligent, knowledgeable, professional, and fun! She and her staff always ensure that everyone is met with a smile and that dancing is made more approachable!
Rhythm and Motion Dance Studio, thank you for opening a brand new door to my life and giving me the tools to evolve as a dancer. You are simply the best!
Elizabeth's one-of-a-kind modular approach to teaching tango is a well thought-out structure that ensures you learn everything – from the fundamentals to the flare – at your own pace. I particularly appreciate Elizabeth's delightful sense of humour, her highly skilled guidance, her uncompromising standards and most importantly, her mother's excellent baking.
Over the past few years, I've taken lessons with Elizabeth and her colleagues at R & M and have been amazed at the consistent quality of excellence in the instruction. There's a definite method and with her guidance and expertise, I've improved quite a bit. I also found that she was "right on" in her teaching when I went to Buenos Aires and could fit into classes and evening milongas there, no problem. I always look forward to her lessons.
Great and best studio for Argentine Tango (AT) in Toronto. Highly skilled instructors, giving special attention to techniques. In my view, AT is an improvised dance thus techniques are very important. This studio fulfill this requirement. Instructors and assistants are very friendly and helpful.This is the only studio, I came across which operate a proper structured course for AT.
I have taken several sessions of dance classes at Rhythm and Motion and each time I have been fortunate to have had the same instructor, Alexander, because he possesses all the qualities of an excellent instructor. He explains and demonstrates new steps to his students in a way that is easy to understand and he does not progress to new steps until the participants have mastered the basic steps. He also makes his classes interesting and exciting.
In addition, his humourous interjections not only make people laugh but they also make his students feel relaxed so that they can learn more easily.
I am already looking forward to my next session.
I've been taking dance classes at Rhythm and Motion for more than ten years now, and I love the place! The students are so friendly and nice, and all the instructors are equally friendly, patient and talented.
For a student – especially when you're just getting started – you need a good instructor – one who takes the time to explain everything carefully and thoroughly. As we all know, there's a big difference between being a fabulous performer on the dance floor and being a good instructor. It takes a rare kind of talent to be able to teach well!
By now, I've taken classes and workshops with dozens of teachers. But nobody beats Elizabeth for sheer teaching talent. She takes the time to figure out the essentials of every technique in such detail that she can explain them clearly – step by step – so that EVERYBODY can understand them, no matter how experienced they are.
With any luck, I'll be taking dance classes at Rhythm and Motion Dance Studio for at least another ten years
With deep passion for the Argentine Tango, I did an intensive search to find a dancing school. I had tried a couple good places, but somehow they did not appeal me much as I knew exactly what I was looking for. When I hit Rhythm & Motion's website, viewed some videos, I was convinced! No doubt, Elizabeth was the one I wanted to take the lessons with, and the floor at Rhythm & Motion was where I would love to dance on! Rhythm & Motion's teaching system was looked 'layered' at first, but I soon realize that Argentine Tango is a difficult dance, so the drilling technique teaching at Rhythm & Motion provides me the most important ingredient for the 'spicy' Argentine Tango! The class atmosphere is so relaxing; the teachers are professional, friendly and helpful, yet the lessons are serious and profound! After six months taking lessons there, I am happy thinking that I have done something too good for my life!
Learning to dance Argentine Tango with Elizabeth Sadowska is a most enjoyable experience. Elizabeth and her staff bring their professionalism and high caliber of teaching, which they combine with their passion and commitment to improve the skills of their students at every session. I strongly recommend anyone considering learning to dance Tango to visit Elizabeth's studio. You will not be disappointed.
After years of taking dance instruction from many different dance instructors I can testify that Elizabeth is the best and most fun Argentine Tango instructor in all of Ontario Canada.
The Rhythm & Motion Dance Studio is probably the best overall dance studio in all of Toronto and the most enjoyable place to learn all the social dances including Ballroom , Latin and Argentine Tango dances.
Elizabeth is One of a Kind! Her classes are inspiring and challenging! She makes you think….she is demanding and, above all, encouraging! And her sense of humour carries the day!!!!! If you miss her class, you missed a treat!
Rhythm and Motion has become my source for everything related to dancing. This studio offers the best dance instruction, well thought out instruction programs, fun practicas, socials and milongas and even the finest dancing shoes in the city. It's a joy to be part of this dancing community. Thanks for putting it all together.
My name is Silvia and I am from Argentina. I enjoy taking Argentinean Tango lessons with Rhythm & Motion Dance Studio. Elizabeth is an excellent teacher and explains every technique very well. She has a lot of patience with her students and she has always been a very positive person. I recommend her and her studio to anyone who is interested in learning Argentinean Tango.