Rhythm & Motion is the only professional dance studio in Toronto that specializes in Argentine Tango. We have been teaching tango for over 25 years.
All our classes are taught by world class, professional instructors with many years of experience, who are very passionate about sharing their knowledge. We have appeared on CTV, GlobalTV and CP24 where we taught the host how to tango.
In 2015 R&M Tango instruction team was chosen by Cirque Du Soleil to represent Argentina at the Opening Ceremony of Toronto 2015 Pan Am Games which was viewed by 45000 people in attendance and 300 million world wide.
We offer weeknight and weekend classes to suit your needs. Our classes focus on proper technique and elegant quality of movement. Couples, as well as singles are welcome to attend. We strive to gender balance our classes with volunteers from higher levels who are very willing to come, assist and dance with more novice dancers.
Rhythm & Motion is the only place in Toronto, where you will find not only amazing Tango lessons, but also Milonga and Vals (Argentine Waltz) classes offered at three different levels: Beginner, Intermediate and Advanced.
Argentine Tango Absolute Beginner
Formerly Level 1
When: Tuesdays, 7pm
Length: 4 weeks
Prerequisite: none
Argentine Tango Advanced Beginner
Formerly Level 2 and 3
When: Tuesdays, 8:30pm
Length: 4 weeks
Prerequisite: Absolute Beginner
Argentine Tango Intermediate
Formerly Level 4 and 5
When: Wednesdays, 7:00pm
Length: 4 weeks
Prerequisite: Advanced Beginner
Argentine Tango Advanced
Formerly Level 6, 7, 8
When: Wednesdays, 8:30pm
Length: 4 weeks
Prerequisite: Intermediate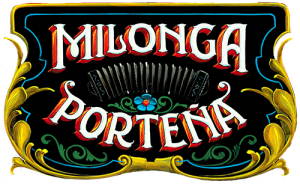 Right from the beginner level we emphasize good fundamentals and proper floor craft and navigation so our students feel comfortable dancing at the tango gatherings called Milonga.
We hold our own very popular Milonga Portena on the last Saturday of the month where our students and other members of the tango community dress up and come to dance, socialize, and enjoy what they have learned.
Rhythm & Motion has been organizing major tango events in our community for the last 20 years. We are the proud organizers of the Toronto Tango Festival, the biggest Argentine Tango event in Toronto, which draws dancers from all over North America and the world. The festival is a four day tango celebration hosted in June where we invite famous tango artists, performers and dancers from Buenos Aires.
We are also proud organizers of the Toronto Tango Marathon which is held in January. It is an amazing weekend of Argentine Tango in Toronto, with beautiful music, great venue, lots of dancing and delicious refreshments. We invite outstanding DJs to keep you dancing to the wee hours. It is always an unforgettable event with three days and nights of non-stop Tango.